The Fork in Road powers to lead in L2H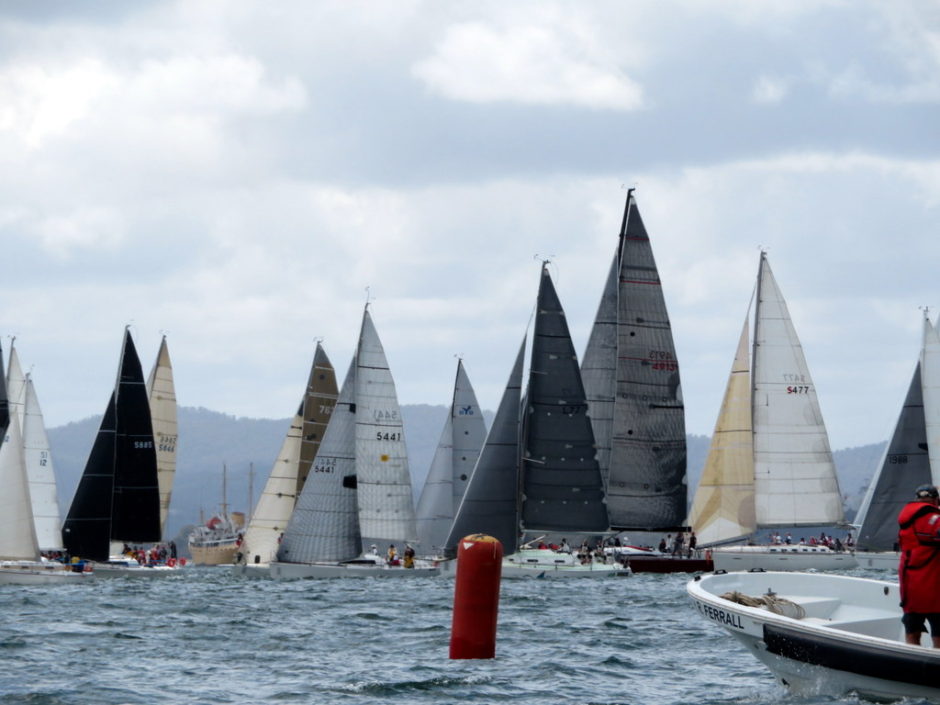 Olympic sailor and world dinghy champion Gary Smith has steered race record holder The Fork in the Road to a commanding lead in the Riversdale Estate Wines Launceston to Hobart yacht race.
The Bakewell-White 45 hit the front of the fleet early this afternoon after being in second place at Low Head following a quick passage down the Tamar River from Beauty Point.
Peter Cretan's Marten 49 Tilt had led the fleet into Bass Strait, but The Fork in the Road had taken charge as the leaders sailed abeam of the seaside town of Bridport on Tasmania's north-east coast.
At that stage (1800 hours) The Fork in the Road had opened up an excellent lead of ten nautical miles. Not only was The Fork in the Road leading the fleet but on corrected times she was first in the AMS handicap category and second on IRC and PHS.
Third in fleet late this afternoon and first on IRC handicap standings was Team Whistler, David Aplin's MBD36, like the first two boats, from Hobart. The short downriver dash from Beauty Point counts as leg one of the Derwent Sailing Squadron's treble, with leg two the L2H itself, and leg three the iconic King of the Derwent on 2 January.
While Tilt close reached down the river in 35 minutes, she has placed well down the list on corrected times. Former Tamar based yacht Cromarty Magellan (Richard Grant) took both PHS and AMS handicap honours, with first place on IRC going David Aplin's Team Whistler from Hobart.  Once clear of Banks Strait and into the Tasman Sea, sailing past Cape Naturaliste and Eddystone Point, the L2H fleet should pick up the fresh to strong NE wind flow down the Tasmanian East Coast.
The fleet has been reduced to 23 with the Hobart yacht Azlik Corrrosion Solutions failing to reach Beauty Point in time for the 11.30am start.
Words: Peter Campbell
Photos: Micheal Denney
1800/27 December 2017
Categories:
Uncategorized