Beauty Point to Low Head dash to Lawless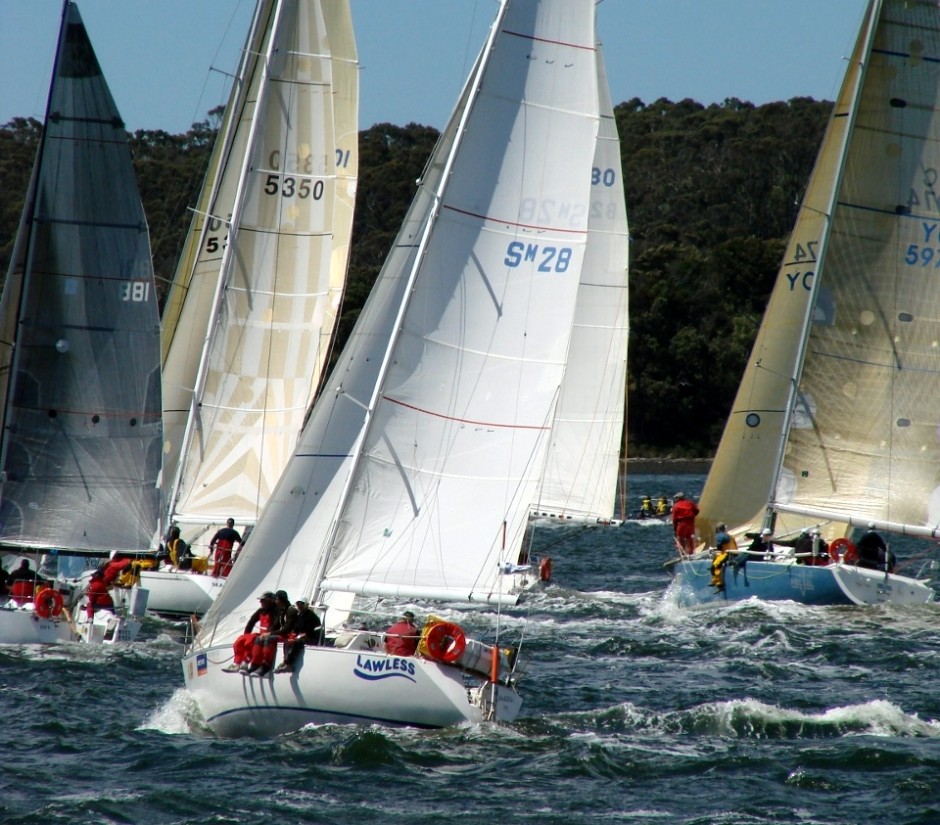 Port Dalrymple Yacht Club entrant, Lawless, the second lowest handicapped yacht in the fleet, has won the PHS division of Beauty Point to Low Dash in Sunday's start of the National Pies Launceston to Hobart Yacht Race.
Lawless, skippered by Stephen McElwee, took the handicap honours in the first race of the Three Race Series comprising the Beauty Point to Low Head Dash, the Launceston to Hobart and finally, the King of the Derwent on 2 January.
The 31-footer won by just 26 seconds on corrected time from Nexedge (John Mills and Ian Douglas) with 14 seconds to Reflection (David Pring)
Both Lawless and Nexedge have had top results in Australia's premier ocean race, the Sydney Hobart.
Lawless,  skippered by her designer John Green placed second overall in the gale-battered 194 Sydney Hobart, while Nexedge,  then called Micropay Cuckoos Nest, won in 1993, another tough race.
Nexedge, from Bellerive Yacht Club,  also placed second in the AMS category in the Beauty Point to Low Head Dash, beaten again by 26 seconds, but this time by Paul Einoder's Off-Piste.  Victorian entry Remedy (Russell Hibbert) placed third.
However, Nexedge made amends with a first place on corrected time in the strongly-contested IRC category,  winning from two other BYC boats, Martela (Tony Williams) and B&G Advantage (Jeff Cordell).
Port Dalrymple Yacht Club's second entry in the L2H Race, Obsession (David Allan) placed eighth in the PHS category.
Both Lawless and Obsession appear to be well placed as the Launceston to Hobart sails slowly down the East Coast in light winds.
Peter Campbell
28 December 2015
Categories:
Uncategorized