ALL CALM ON THE L2H FRONTLINE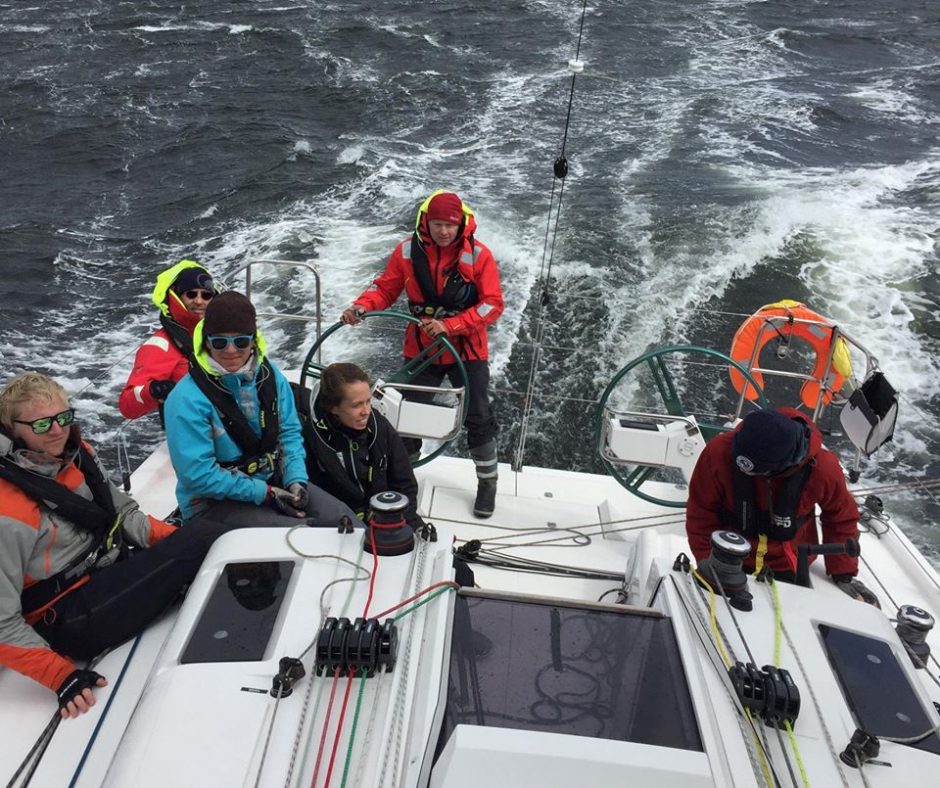 Offshore racing can challenge even the hardiest sailors, but what motivates two outdoor adventurers used to climbing and skiing in rugged terrain to leave the land and turn to offshore sailing?
Professor Ian Snape and Greg Kuehn had minimal sailing experience but have taken to sailing like ducks to water and are racing in this year's Riversdale Estate Wines Launceston to Hobart race. "The thing about yacht racing is it's really hard to master, and sailing is infinitely complex. We had no idea three years ago, so thought it would be fun to learn together. Our approach prioritises safety, risk management, co-learning and choosing a crew that we simply like hanging out with," said Snape.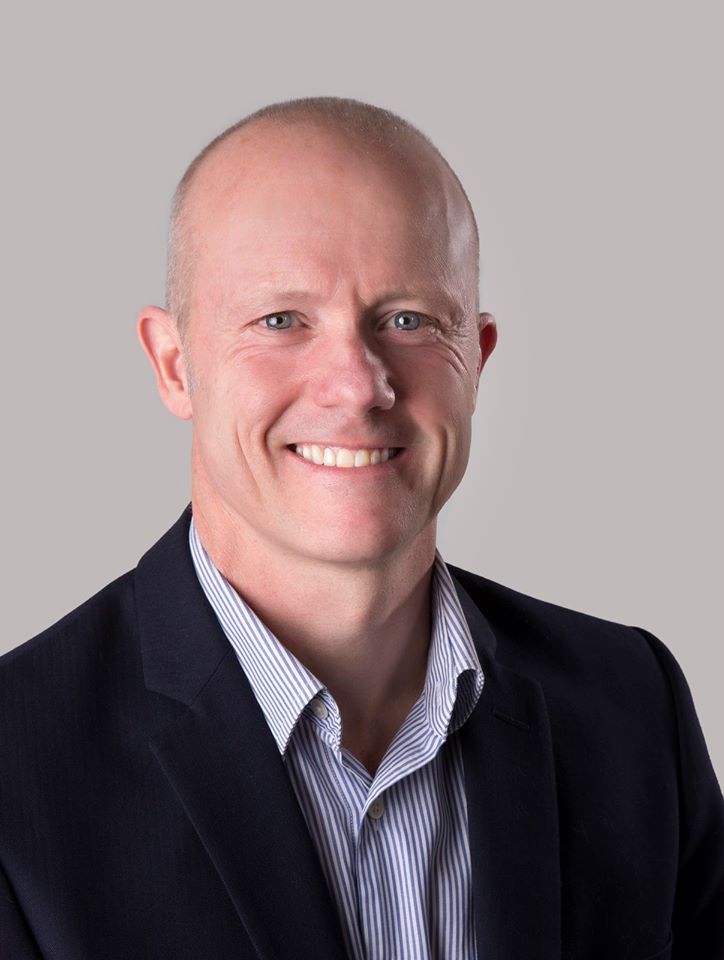 Snape, originally from the UK, developed his 25-year professional and academic career in environmental science leading research teams in the Arctic and Antarctic. Snape's 'second career' as Co-CEO and co-founder of Frontline Mind and Professorial Fellow at the University of Melbourne, has centred on developing the Frontline Mind program to train Olympic athletes, business CEOs, defence force and law enforcement agencies and other frontline services in Australia, the US and the UK. Central to this approach is building human performance which engages a person's neurology for enhanced awareness of risk and opportunity, leading to clarity in action and performance under pressure.
Snape kicked off this work through his Risky Business research project where he found and studied people like Gary, a skier and mountain guide and now Frontline co-owner, to understand how he approached risk in complex environments in which people die if they make mistakes.
"While Gary was a meticulous planner, he held plans very loosely. He always did his homework, was organised and he knew his people, and he taught me the importance of searching for new information, building that into the plan, having the confidence to discard what wasn't working, and remaining agile," said Snape.
Snape, and fellow co-founder and Co-CEO of Frontline Mind, Mike Weeks, have developed their expertise working in complex and high-risk environments. They have a close working relationship with the US Marine Corps who they have trained in resilience and performance, water survivability and will soon be teaching them how to combat fatigue in high-pressure situations while enabling effective decision-making. "One technique we intend to teach the Marines, and we also use on the boat, is polyphasic sleeping – the crew take short sleep breaks from 20 minutes to two hours, at regular intervals during the race," said Snape.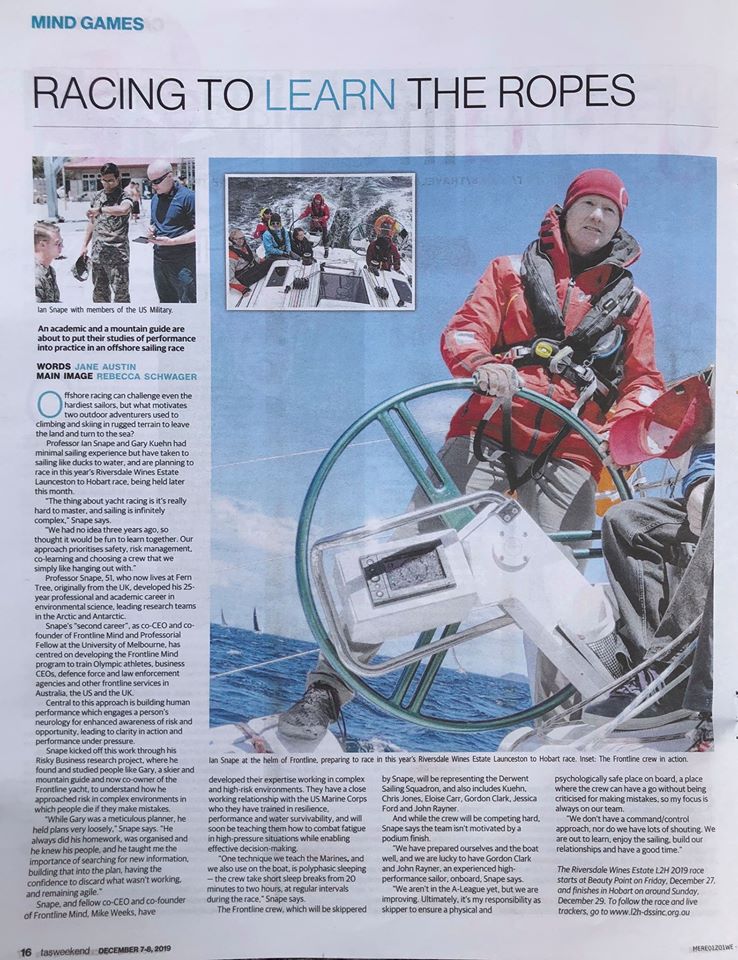 While the Frontline team will be competing hard, Snape isn't motivated by a podium finish. "We have prepared ourselves and the boat well and we are lucky to have Gordon Clark and John Rayner, an experienced high-performance sailor, onboard. We aren't in the A-League yet, but we are improving. Ultimately, it's my responsibility as skipper to ensure a physical and psychologically safe place on board, a place where the crew can have a go without being criticised for making mistakes, so my focus is always on our team," said Snape.
The Frontline crew is Ben Frost, Chris Jones, Eloise Carr, Gary Kuehn, Gordon Clark, Jessica Ford, John Rayner and Ian Snape (skipper).
To follow the race and live trackers, go to www.l2h-dssinc.org.au
Words: Jane Austin | Images supplied by Ian Snape
This fantastic article, by Jane Austin, was published in today's Mercury, Tasweekend magazine. Again, great to see the support of the media for this years L2H race.
Categories:
Uncategorized