Bigger & Better Launch on the Lawn..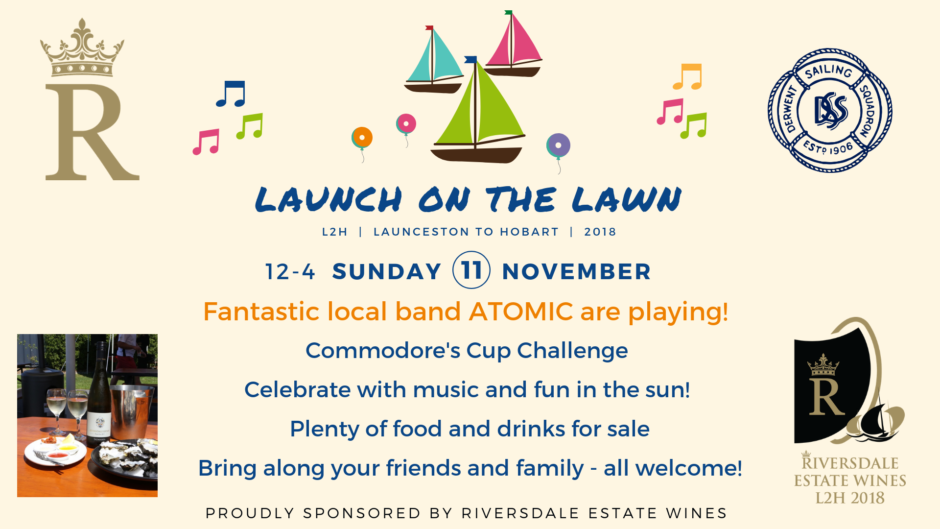 To celebrate this year's Riversdale Estate Launceston to Hobart race, the DSS is again holding a Launch on the Lawn.
This year will be even bigger and better than last year – with live music from local band ATOMIC, plenty of food and drink for sale and the return of the Commodore's Challenge race on our cute little 303's.
The spring weather will have arrived, and Sunday is a great day to relax by the river – so put the date in your diary and invite your friends and family to come along to the L2H Launch on the Lawn – Sunday 11 November from 12:00 noon – free entrance!
Categories: Race lead-up, Skippers and crew, Social events