Commodore's Cup to Tamar Yacht Club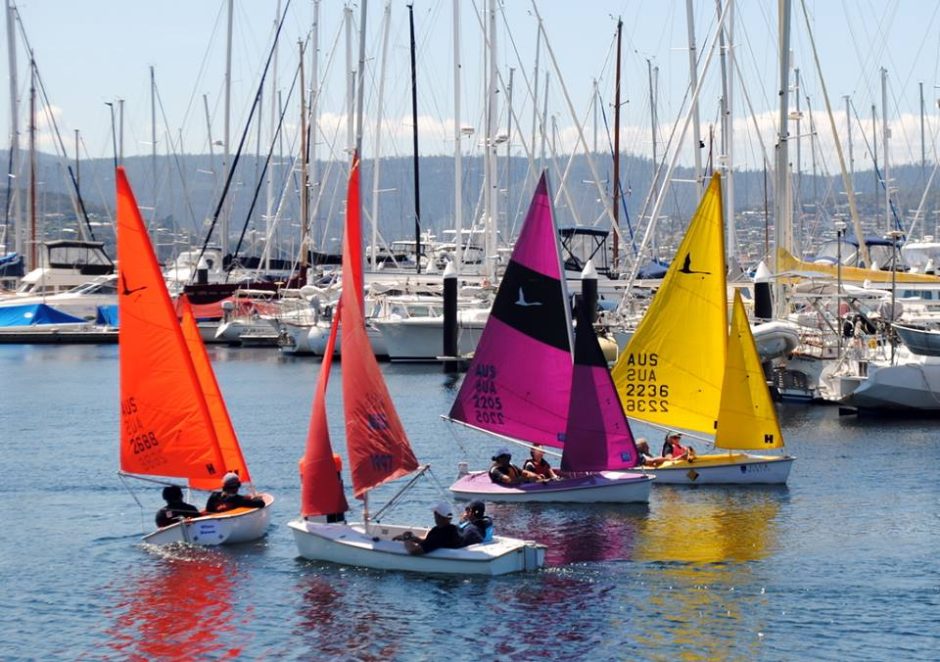 The Derwent Sailing Squadron and the Tamar Yacht Club today launched the Riversdale Estate Wines Launceston to Hobart Yacht Race 2017, with Hobart's Lord Mayor Sue Hickey doing the honours.
He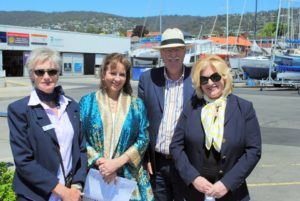 ld on the DSS waterfront lawn on a perfect spring afternoon, the opening event was attended by L2H skippers, their crews and families.
After the formalities, flag officers from each of the clubs whose yachts regularly contest the L2H took part in the traditional Commodore's Cup sailing Access 303 two-handed dinghies on a short course from the DSS pontoon to a rounding buoy between the RYCT and DSS marinas.
In a race that saw the lead change several times, victory went to the defending club, the Tamar Yacht Club, with a crew of Commodore Michael Ranson and Vice Commodore Jo Breen.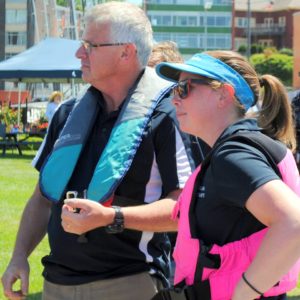 The short race in small dinghies was a far cry from Jo's upcoming sailing program – sailing her S&S34 Morning Star two-up with Joanna Harpur in the next weekend's 180 nautical mile 70th Maria Island Race and next year in the 5,500 nautical Melbourne to Osaka Race.
Second place went to Bellerive Yacht Club (Vice Commodore Ian Stewart and Jim Thorpe), third to the Royal Yacht Club of Tasmania (Commodore Matthew Johnston and Rear Commodore Stephen 'Rowdy' McCullum.
Sandy Bay Sailing Club (Commodore Angus Sprott and Bridget Hutton) finished fourth with the Derwent Sailing Squadron (Past Commodore Ron Bugg and event sponsor Tony Stewart).
Speaking at the official opening, Tony Stewart said that Riversdale Estate Wines looked forward to a long term sponsorship of the L2H.
Words & Photos: Peter Campbell
12 November 2017
Riversdale Estate I Launceston to Hobart Yacht Race I Derwent Sailing Squadron Inc I Tamar Yacht Club I Sandy Bay Sailing Club I Bellerive Yacht Club I Royal Yacht Club of Tasmania I City of Hobart I Mitch Ranson I Jo Breen I Melbourne To Osaka Race I Ian Stewart I Jim Thorpe I Matthew Johnston I Stephen McCullum I Angus Sprott I Bridget Hutton I Ron Bugg
Categories: Media, Race lead-up, Skippers and crew, Social events