Emotional Rescue, Mr Burger share L2H victory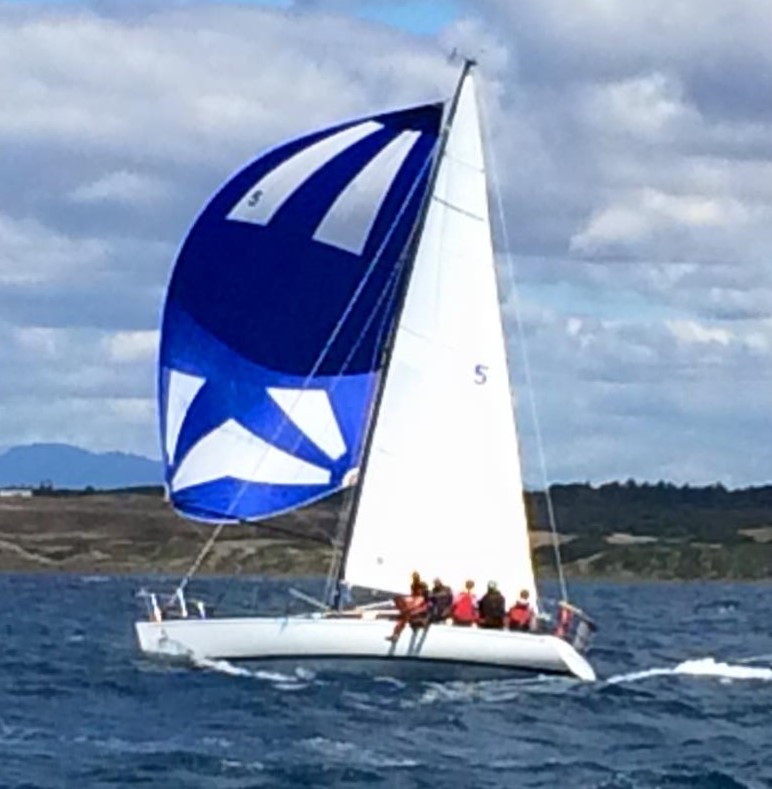 Emotional Rescue (Michael Hutchinson) and Mr Burger (Wings Three) have been declared joint overall winners of the National Pies 10th Launceston to Hobart Yacht Race.
In a decision that must reflect the Wisdom of Solomon, the racing rules jury have clearly recognised the sailing skills of Hutchinson's Emotional Rescue and the seamanship of Haros' Mr Burger.
The 10th L2H proved to be one of the slowest on record with the fleet virtually becalmed in thick fog off the Tasmanian East Coast.
Provisionally, Emotional Rescue had been listed as overall winner of the 285 nautical mile race, but Mr Burger lodged an appeal with the jury, seeking redress for time lost in going to the aid of Rumbeat.
Rumbeat had lost steering near Waterhouse Island in Bass Strait and Mr Burger took the yacht in tow, losing time and positions in the fleet.
The L2H jury granted Mr Burger, a Northshore 38, redress for the time lost and also granted redress to another yacht, Young One, for also standing by Ramrod.
The end result, announced by the Derwent Sailing Squadron at the prizegiving, was that Mr Burger has won AMS 1 handicap category and that Emotional Rescue has placed first in AMS 2 Both had the same corrected time after the application of the redresses.
Young One, Gerard Smith's Young 88,  was officially placed third under AMS overall standings, also winning PHS overall and PHS1 with Mr Burger winning PHS2.
The Victorian yacht Absolut, Richard Gates's Archambault 35,  was overall winner of the IRC category,  winning from Masquerade (Tony Harman) and B&G Advantage (Jeff Cordell).
Line honours went to Tilt, Peter and Catherine Cretan's Martens 49 after a five-boat battle around Tasman Island and across Storm Bay.  The Fork in the Road (Gary Smith), B&G Advantage (Jeff Cordell), Wild West (Michael and Michelle Denney) and Tilt each held the lead at one stage.
Remarkably, Tilt sailed the final 35 nautical miles without a mainsail, the crew hoisting a cruising headsail up the track and trimming to perfection her huge Code 0.
Tilt's elapsed time for the 285 nautical mile was 2 days 7 hours 43 minutes and 59 seconds, with The Fork in Road's time being 2 days 08 hours 06 minutes and 22 seconds
Words:  Peter Campbell
Photos: Michelle Denney/Peter Campbell
3 January 2017
Categories: Media, Presentations, Results, Skippers and crew