Family crew from Victoria on Saltair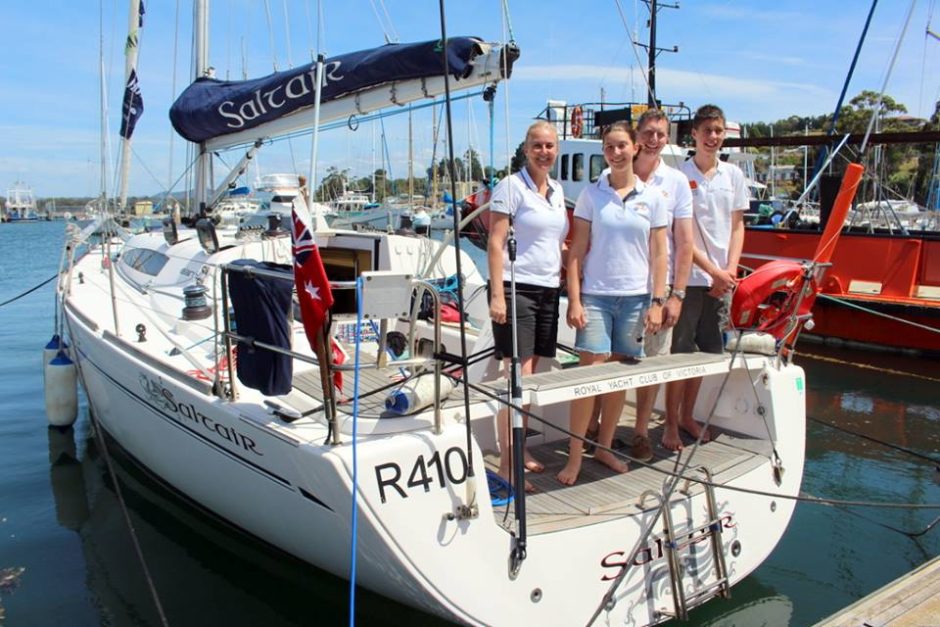 Melbourne medical professionals and enthusiastic sailors Sarah and Bernard Allard have twice contested the Launceston to Hobart Yacht Race as a two-handed crew, both times encountering severe storms that destroyed their hopes of success.
Tomorrow, when they sail again in the L2H they will have two extra crew, their teenage children Nicholas (18) and Lisette (16), aboard their Elan 410, Saltair.
"We're an adventure family…we've done lots of sailing together and we walked the Cradle Mountain Overland Track in winter's snow", skipper Sarah said aboard Saltair at the Tamar Yacht Club marina at Beauty Point today.
"In the 2012 race we had broken steering off Cape Raoul and although we fixed it, we retired from the race. In 2013 Saltair was hit a severe storm off Maria Island but we did finish the race. Saltair is a sturdy boat and very seakindly….I love to sail her out in the ocean…we had a 35 knot northerly crossing Bass Strait to Beauty Point," added Sarah, a member of the Royal Yacht Club of Victoria, a nursing sister who was brought up in Hobart and married her vascular surgeon husband Bernard in Victoria.
The 26-boat fleet in the Riversdale Estate Wines L2H 2018 is scheduled to start from Beauty Point at 09:00 hours tomorrow, 27 December
Words: Peter Campbell
Photo: Peter Watson
26 December 2018
Categories:
Uncategorized