Fathers and sons all aboard L2H yacht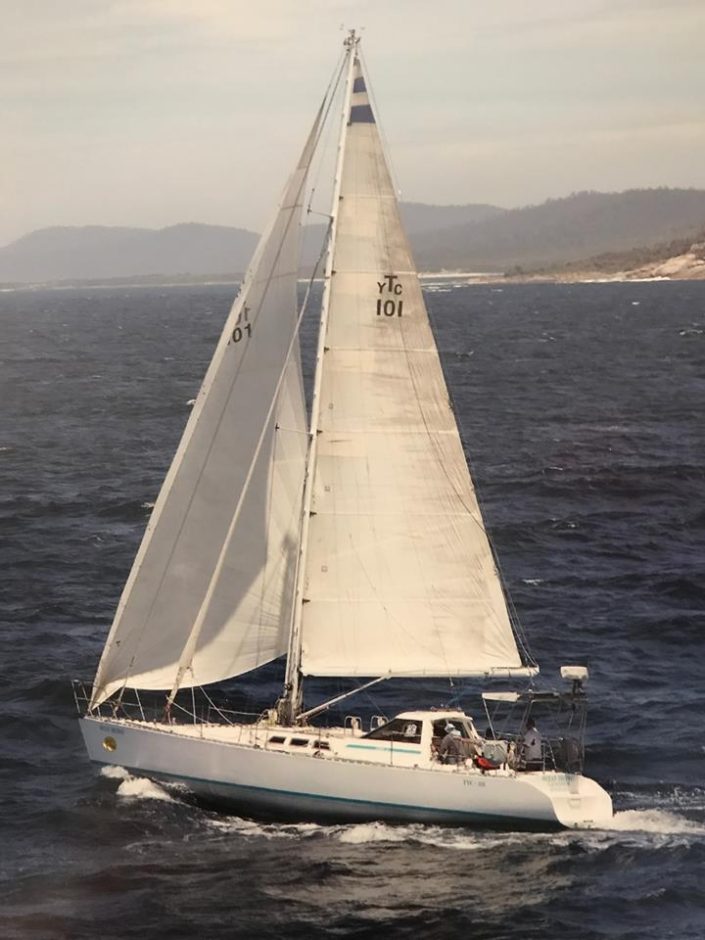 Tamar Yacht Club entry Ocean Freeway in next week's Launceston to Hobart Yacht Race will be sailed by a crew comprising three fathers and four of their teenage sons, plus the boys' school teacher.
Owner/skipper Charles Booth, a Launceston stockbroker, has no pretentions of winning the 285-nautical mile race down Tasmania's East Coast.
"It's going to be more of a cruise south and an enjoyment for fathers and sons bonding as crew members," Booth said yesterday.
Booth has two sons in the crew of Ocean Freeway, Tom (18) who has just finished at Launceston Church of England Grammar School and George (17) who has a year to go. Mark Waldron will be joined by his 17-year-old son Jack while prominent Laser dinghy Ryan Moreton (18) is sailing with his father Rob. Making up the crew is Grammar teacher Bill Rostrom…"an excellent combination of old and young," said 73-year-old Charles Booth.
Booth has had plenty of ocean racing experience including three Sydney Hobarts and two Launceston Hobarts while the Ocean Freeway, an Adams 50, has been sailed in two races from Melbourne to Osaka, Japan, as well as several Sydney Hobarts and has cruised across the Tasman.
The Lord Mayor of Launceston, Ald Albert Van Zetten, will start the 11th Riversdale Estate Wines Launceston to Hobart race from a line off Inspection Head wharf at Beauty Point at 11.30am next Wednesday, 27 December.
Words by: Peter Campbell
Image supplied by: Ocean Freeway team
Categories: Boat profile, Media, Race entry, Race lead-up