L2H Pre Race Gourmet BBQ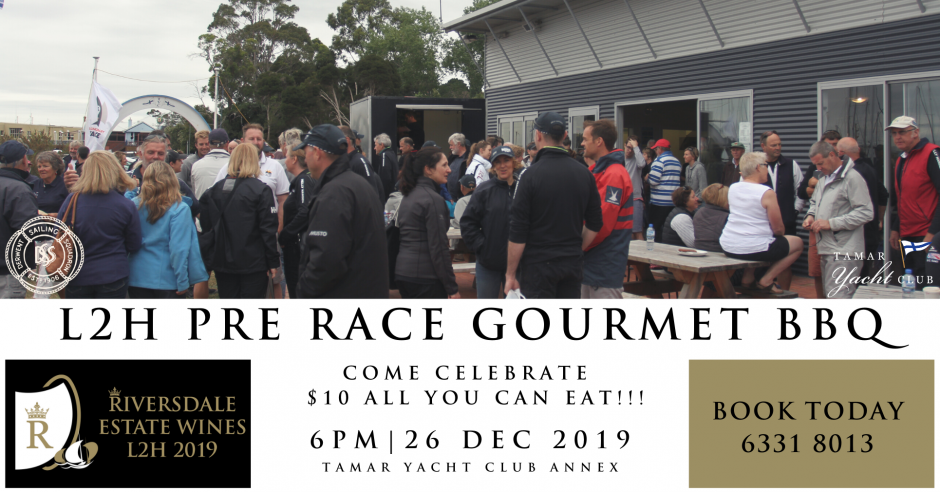 The L2H Race Committee wants you to join us at the pre race event on Thursday 26th December and is now subsiding the cost of a gourmet BBQ so you only pay $10 for all you can eat.
The BBQ will be cooking at the Tamar Yacht Club Annex from 6pm with premium steak, DSS hamburgers, sausages, veggie burgers and plenty of salads available and the Bar will also be open.
If you have already booked you will only be charged the subsidised $10 and if you are yet to book please contact the TYC on 6331 8013
We would love to see you pre race to relax and enjoy with fellow crew before the journey down south. If you would like to start a bit earlier the TYC Annex will be open to watch fellow Tassies start in the Sydney to Hobart.
Categories: Race lead-up, Skippers and crew, Social events