Launceston to Hobart 2015 – Race Facts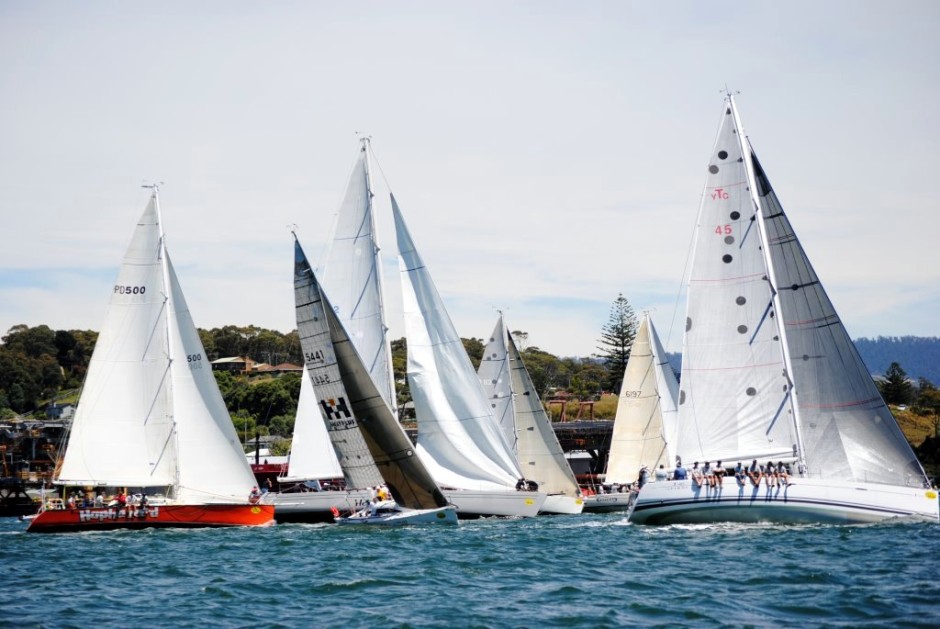 Race Facts
Official Name: National Pies Launceston to Hobart Yacht Race 2015
Conducting Club:  Derwent Sailing Squadron, Hobart, with the co-operation of the Tamar Yacht Club,  Beauty Point.
Start Time:  13:30 hours, 27 December 2014
Starting Line:  From a line off Inspection Head Wharf, Beauty Point on the Tamar River. Note: In the event of light winds the Race Committee may move the starting line down river towards Low Head.
Finish Line: Off Castray Esplanade, Battery Point, Hobart on the River Derwent. Note: The same finish line as the Rolex Sydney Hobart and Melbourne to Hobart Races.
Course:  From Beauty Point down the Tamar River to Low Head, then into Bsss Strait heading east through Banks Strait into the Tasman Sea and down the East Coast of Tasmania, leaving Maria Island to port, leaving Tasman Island to starboard, across Storm Bay to the River Derwent and the finish off Castray Esplanade.
Race Distance:  285 nautical miles
Race Record: 1 day 12 hours 18 minutes and 35 seconds set by The Fork in the Road (Gary Smith/G White) in 2014.
Expected fleet: 28-29 boats from Tasmania and Victoria.
Web site: www.l2h.org.au/  (Click on Race Logo to access)
Fleet tracker: www.oceantracker.net (click on Events, then Launceston to Hobart)
Media contact:  Peter Campbell
M: 0419 385 028  E: peter_campbelll@bigpond.com
DSS Sailing Manager:  Michael Denney  M: 0407 833 561
Categories:
Uncategorized