Mostly last, but never least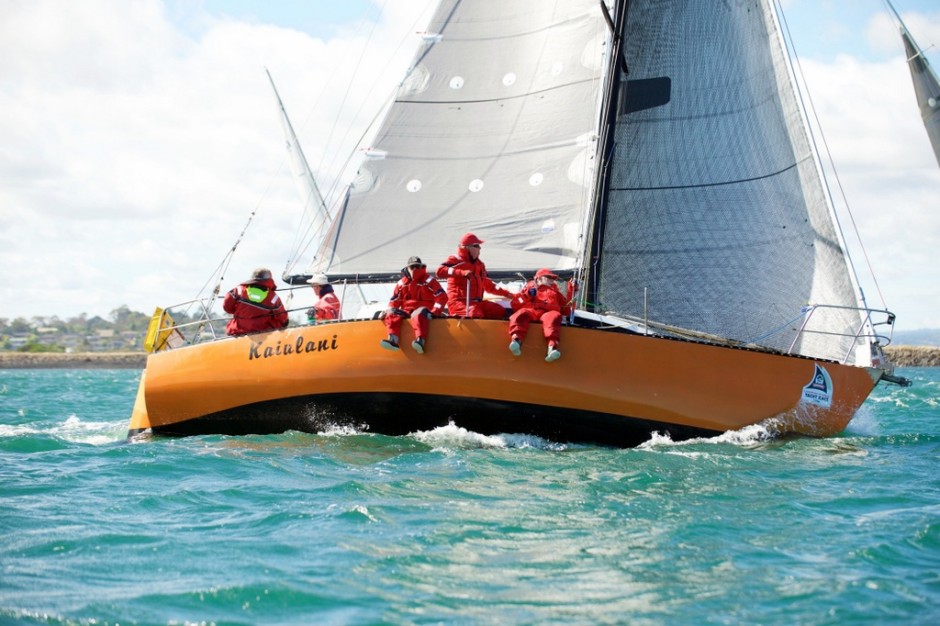 On a Sunday afternoon in early November, the little orange-hulled yacht Kaiulani finally crossed the finish line of the 180 nautical mile Maria Island Race, more than 43 hours and 18 minutes after the start from Castray Esplanade the previous Friday evening.
Kaiulani, Tasmanian designed and built 36 years ago, may well finish last or near last in fleet in most of the many long races she contests, but on handicap she frequently punches above her weight.
In fact, three years ago Kaiulani, the smallest and oldest boat in the Maria Island Race won every handicap category, PHS, AMS and IRC, and in last year's Launceston to Hobart Race she won the IRC category.
Derwent Sailing Squadron member Malcolm Cooper has owned Kiaulani since 2014 and has contested "almost every race I could since then', including every eight Launceston to Hobarts since the inception of that race.
"I didn't buy a mussel farm," quipped Malcolm, referring to boats that spend most of their lives in marina berth or on a swing mooring.  "This year we have entered in all the Combined Club races, both Harbour and Long Races, as well the Maria Island and the upcoming Launceston to Hobart."
Kaiulani was designed by Tasmanian Mike Snook and built in a backyard at Howrah in 1979 by Stephen Lovell who raced the 30-footer in that year's Sydney Hobart, finishing 131st in a fleet of 147, and 69th on corrected time.
"She is solid fibreglass and her hull is as good as when she was built, and we have sailed 18 to 20 races a year since I bought her, including eight Launceston to Hobarts, eight Maria Island Races and other long races," Cooper said.
"It doesn't really matter where you finish in a yacht race….my concept is to always have a go," added the 53-year-old who began sailing in a Mirror dinghy at Montrose Bay Yacht as a nine-year-old. "From Mirrors I moved to Lasers, Derwent classers, Dragons and then Kaiulani, which I bought when she was owned at George Town."
Malcolm will race Kaiulani in this year's National Pies Launceston to Hobart Race with a crew of seven, including himself.  Also coming up for their eighth consecutive L2H on Kaiulani are his step-daughter Amanda Spinks-Cooper and Peter Taylor.
Joining them will be John Halls, Commodore of the Spring Bay Boating Club at Triabunna, and well-known Dragon class sailor Wayne Wagg who has sailed in five L2H races, along with Judy Marshall and Bruce Woods, returning after sailing the first race aboard Kiaulani.
Malcolm Cooper already has his sights set on the 10th Launceston to Hobart Race, "a (sea) milestone for such a small boat and an 'old salt' like Mal," to quote DSS race director Ron Bugg.
Peter Campbell
18 December 2015
Categories:
Media