Near drama in L2H delivery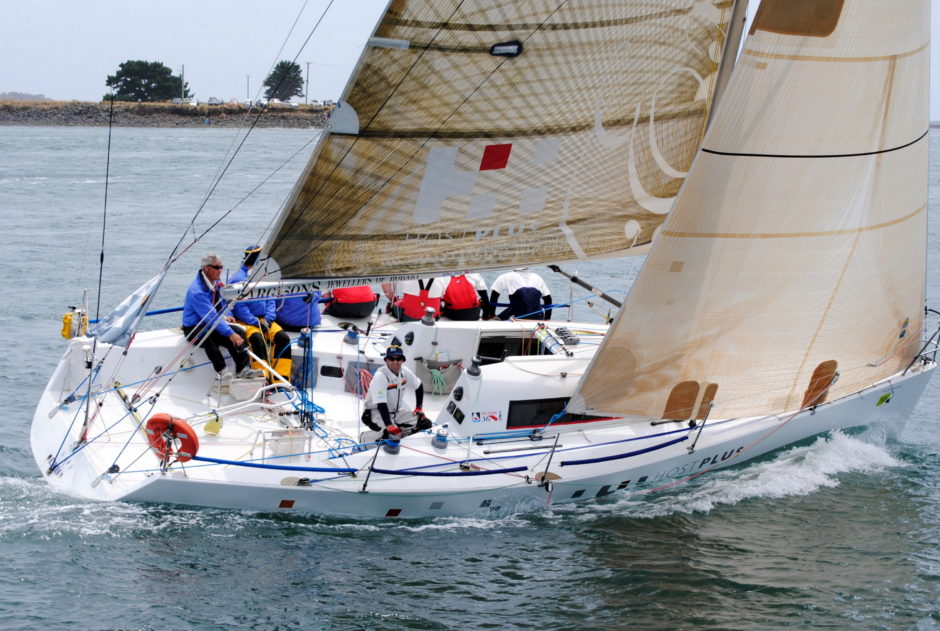 The winning yacht in the inaugural Launceston to Hobart race came close to missing this year's 10th annual event during its delivery voyage from Hobart to Beauty Point last weekend.
B&G Advantage, Jeff Cordell's Mumm 36, came "within about 10 metres of ending up on the beach" at Long Point, north of Bicheno,  when gale force winds hit the yacht while at anchor.
Cordell related the story yesterday as he and his crew made final preparations to travel north to Beauty Point for next Tuesday's start of the 285 nautical mile race; this time up the Midland Highway.
The following day, B&G Advantage will still start in a record fleet 47 yachts in the National Pies Launceston to Hobart Race, again one of the favourites.
"We decided to slow down so that we would get through Banks Strait and into the River Tamar at a reasonable hour next day, so we dropped a 40 pound cruising anchor off Long Point on Saturday afternoon," Cordell recalled.
"The crew of five were sitting in the cockpit when we were suddenly hit by 40-plus knots, with stronger gusts and hail, whipping the boat sideways.
"The boat began to drag anchor and as we neared the beach we were forced to cut it away; there was no time to lift it, nor to buoy it.
"Another minute, another 10 metres,  and things might well have been different.
"We motored out to sea and hove to, but still doing 4 knots under bare poles," the prominent Bellerive Yacht Club member added.
B&G Advantage, then named Host Plus Executive when she blitzed the 17 boat fleet in the inaugural L2H, taking line honours and winning both IRC and PHS handicap categories,  subsequently completed the delivery voyage to the Tamar Yacht Club's marina at Beauty Point last Sunday.
Recalling his first race victory, Cordell said: "It was a ripper, perfect conditions for this boat."
For next Tuesday's race, Cordell will again be joined by fellow Mumm 36 owner/skipper Ian Stewart and Jim Thorpe from on-the-water rival TasPaints.
"We may be arch rivals on the water, but Ian and Jim sailed with us last year, making a great contribution to sailing the boat offshore," Cordell added.
"Among the crew of eight is Gary Eiszele who has been sailing with me for more than 20 years and is a great hand."
Words and Photos:  Peter Campbell
24 December 2016
Categories: Boat profile, Media, Race lead-up