New sponsor for 40th anniversary for King of the Derwent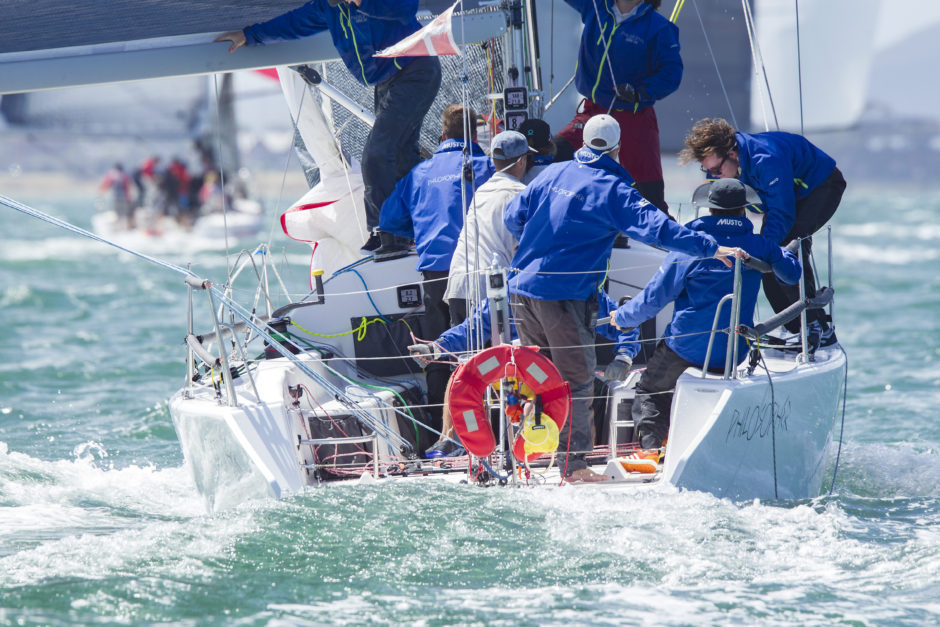 Hobart's iconic yachting event, the King of the Derwent, in January next year will celebrate the 40th anniversary of the first KOD, with a new sponsor, Derwent Boat Sales.
Derwent Boat Sales's principal John Radonic has joined the Derwent Sailing Squadron as sponsor the King of the Derwent, first held in 1978. Derwent Boat Sales is located onsite at the Squadron for all boat brokerage needs.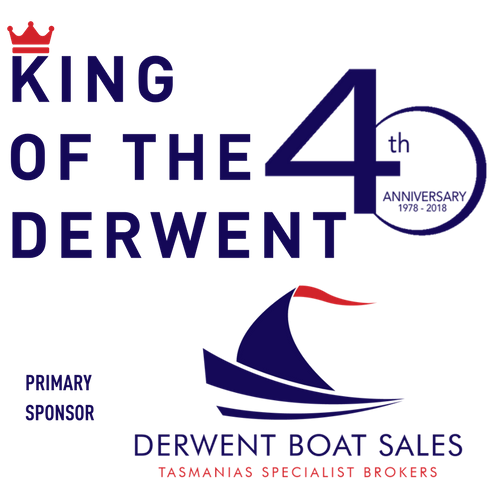 In keeping with tradition, the Derwent Boat Sales King of the Derwent 2018 will be sailed on 2 January, attracting a classy fleet of up to 80 boats. Since its inception, the KOD has provided a colourful spectacle of yacht racing, drawing a large fleet of spectator boats as well as crowds viewing from vantage points on the shores of the Derwent.
The fleet will co
mprise yachts that have contested the Sydney to Hobart, Melbourne to Hobart and Launceston to Hobart yacht races, together with local yachts eager to take on the visitors in a high-powered afternoon race around the buoys on the Derwent.
The Derwent Boat Sales King of the Derwent title goes to the first boat on IRC corrected time, the major handicapping system used in the S2H, M2H and L2H long ocean races. However, there are also AMS and PHS handicap categories and a trophy for line honours, in the past a hard-fought battle between some of the biggest and fastest yachts in the fleet.
Last year's King of the Derwent title went to Shaun Tiedemann's Sydney 36cr Philosopher from the DSS. The 2018 KOD will be Philosopher's last race on the Derwent before she goes to Melbourne to contest the Australian Yachting Championships on Port Phillip.
Words: Peter Campbell
28 November 2017
John Radonic I Launceston to Hobart Yacht Race I Ocean Racing Club of Victoria Inc. (ORCV) I 2017 Melbourne to Hobart "Westcoaster" Yacht Race I Rolex Sydney Hobart I Shaun Tiedemann I Philosopher Sydney 36cr I Discover Tasmania
Categories: Media, Race history, Race lead-up, Social events