Old crew back for Team Whistler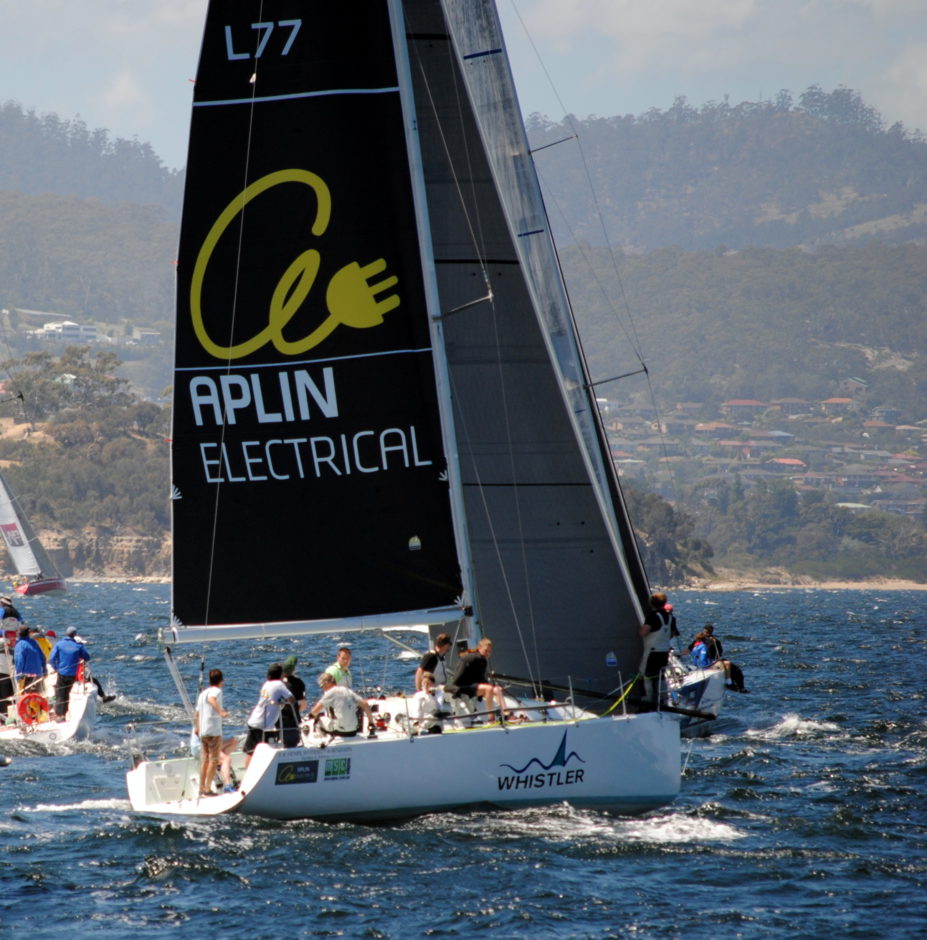 David Aplin, the new owner/skipper of Launceston to Hobart Yacht Race contender Team Whistler, has no plans about taking the helm during next week's long offshore race.
"I've been the mastman on Whistler and other yachts for years and that's where I intend to be mostly during this race," Aplin said yesterday.
"I have three very good helmsman in the crew, David Rees, Tim Jones and Nat Morgan, and they will do most of the steering."
Whistler is one of the favourites for an AMS and/or IRC handicap win the Riversdale Estate Wines L2H following her impressive wins in last month's 70th Maria Island Race.
The race starts from Beauty Point on the Tamar River at 11.30am next Wednesday, 27 December.
The course takes the 24 boat fleet eastwards into Bass Strait, through the notorious Banks Strait, down the East Coast to Tasman Island, then across Storm May and up the River Derwent to the finish off Hobart's Battery Point.  Total distance is 285 nautical miles
Team Whistler (the name has been changed from Whistler to Team Whistler for this race to avoid confusion with a Tamar Yacht Club entrant also name Whistler) is a past handicap division winner of the L2H, then skippered by David Rees.
"We have brought together most of the old Whistler crew from when David Rees skippered the yacht for the late owner John Hislop," Aplin added.
Designed by the Murray/Burns/Dovell group, the 36-footer has an excellent offshore racing record, including wins in the Three Peaks Race, the Maria Island Race and a division win in the L2H.
"After sailing as mastman on Planet X in last year's L2H I saw that Whistler was on the market following the death of her owner and decided it was time I became a yacht owner," Aplin explained.
"I have been sailing on Whistler since 2009 and have been able to bring together the former team.
"In addition to myself, David Rees, Tim Jones and Nat Morgan, the crew includes Isaac Smith, David Spiers and Jacqui Guy.
"We've given the boat a thorough refurbishment, including new winches, new sails and we are confident of doing pretty well under IRC and AMS scoring in the L2H," he added.
Aplin, a Hobart electrician, said the future program for Team Whistler would be the 2018 Melbourne to Hobart Westcoaster and the 75th Sydney Hobart followed by contesting the Australian Yachting championships in Hobart.
Words by Peter Campbell
Categories: Boat profile, Media, Skippers and crew