RAD REJIGGED AND READY TO RACE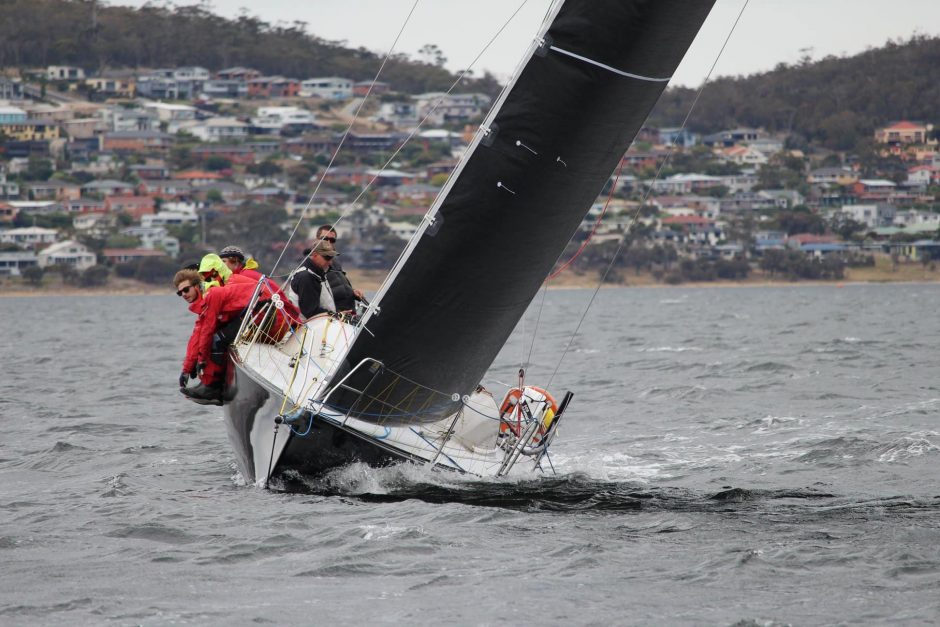 Riversdale Estate Wines Launceston to Hobart (L2H) entrant, RAD, will be back on the start line of the 2019 race hoping for more than an ounce of luck on the journey south after an early exit in 2018.
RAD, a Radford 35 skippered by Brent Mckay from the Kettering Yacht Club (KYC), was dismasted in last year's race and then had a bingle with Justin Barr's yacht Rumbeat in the recent Tasmanian Yachting Championship, which required a replacement bowsprit and some additional repairs to the boat.
McKay credits his son Gus a skilled shipwright and local rigger, with getting RAD back up and running for this year's race. "Gus is the driving force behind RAD's race preparations. He has been leading our strategic planning and rebuilding since we lost the rig off Tasman Island last year, and he's also advised us on changes to the rig and our boat setup," said McKay.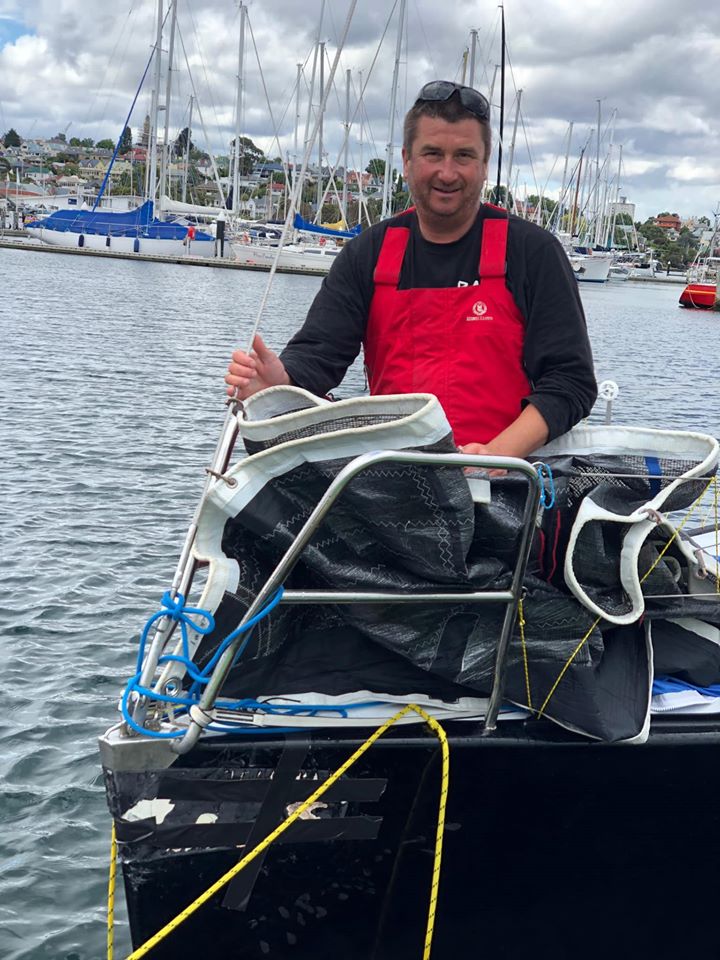 And RAD is another of this year's race entries that has a strong family focus onboard and onshore. "We just love the race and the challenge of offshore racing. Gus has competed in four L2H races, while our other son, Ollie has raced in all RAD's L2H races, although this year he is sailing in the 75th Sydney to Hobart race on the Farr 40, Night Nurse this year. My wife Jo and our daughter Hannah provide enthusiastic onshore support, while Will [McKay] is a keen twilight sailor," said McKay. Others on the RAD team are Coby and Zac Beecroft, Duncan and Rod Mennitz, and Saul Davidson.
McKay is optimistic about RAD's fortunes in 2019, depending upon the weather conditions. "We should be competitive if the weather is favourable and we can stretch our legs and run. We expect to be in the top three in the line honours race, however, it will be very hard to beat the smaller yachts in PHS, AMS and IRC, when there are lots of corners on the race course, but that's part of the challenge of L2H racing," said McKay.
The race starts on 27 December at Beauty Point with the first yachts expected into Hobart on 29 December.
To follow the race and live trackers, go to www.l2h-dssinc.org.au.
Words: Jane Austin
Images: Peter Watson & Colleen Darcey
Categories: Boat profile, Media, Race entry, Race lead-up, Yacht entrants