SAILING, A FAMILY AMBITION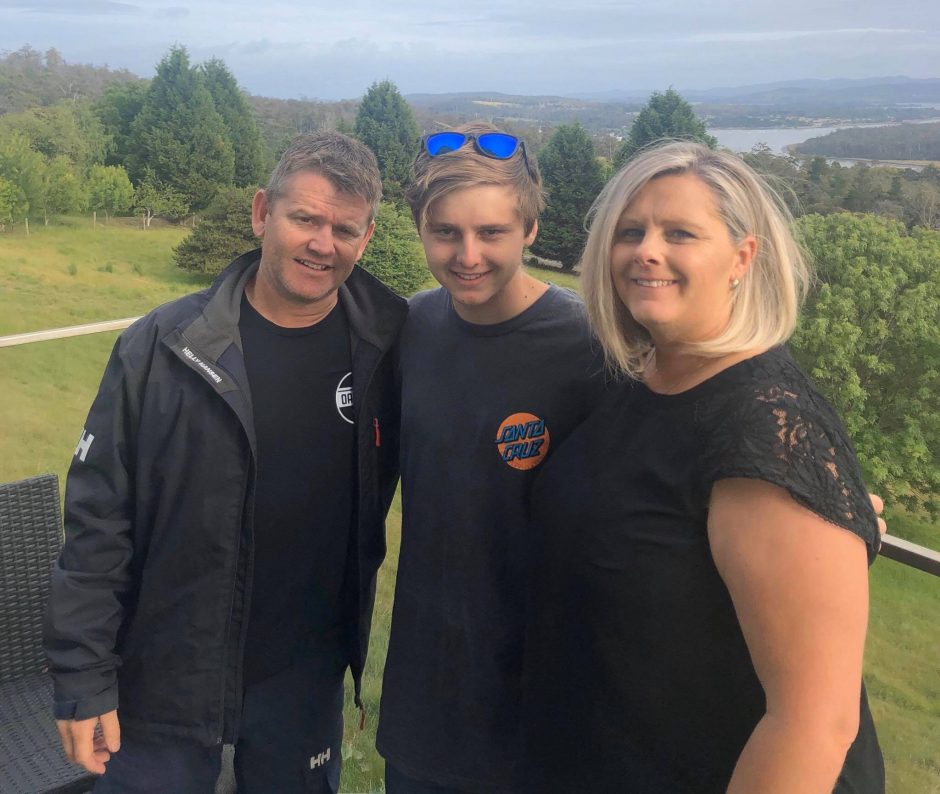 Sailing in this year's Riversdale Estate Wines Launceston to Hobart (L2H) race marks a milestone for young Launceston sailor Sam Jones, who will be competing in his first overnight offshore race.
Sam, 16 years, is the son of skipper Michael and Mel Jones and is excited to be sailing with his father, his uncle Andrew Jones, along with an experienced crew of Shayne Hansen, Scott Creedon, Ross Edmunds and Derek Lemarchant down the coast to Hobart.
"While I can't wait for the race, I do have a few mixed feelings. I'm a bit nervous about my first night-time sailing especially now they've told me that I'll be up for four hours, and down for two, on the watch system. On the boat I do a mixture of foredeck work and I'm also on the jib but I'm hoping I'll also get a chance on the helm at some stage," said Jones.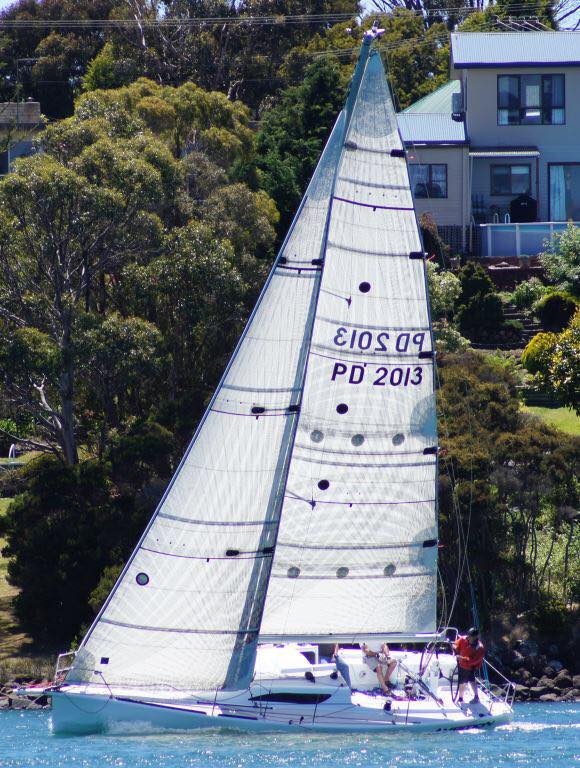 Building and launching Ambition, which sails from the Port Dalrymple Yacht Club, was been a family affair from the start. "We worked with engineer Piers Findlay and his crew to produce the hull and deck before taking her home to our shed in Beauty Point. Once in the shed, my wife Mel and our kids Sam, Elysha and Liam, and the entire extended Jones family, worked alongside our friends to finish the build and launch the Custom 32 boat in 2013," said Jones.
Our preparation for this year has been very limited, but we have a very experienced team which is a great mix of good mates and family. Most of them have been sailing offshore for many years, but only a couple have sailed on Ambition before. Sam's first overnight race will be a challenge for him but will also be a great achievement for him once we reach Hobart," said skipper, Michael Jones.
The 2019 race will be the second L2H for Ambition, and the team will be looking for favourable conditions for optimal performance. "She prefers the wind above 10 knots and close hauled, but off the breeze we will do our best to push her as best we can and with a bit of luck, get some good rides across the top and down the east coast of Tasmania. I'm hoping that we will actually surprise a few of the bigger boats and keep them honest," said Jones.
A notable feature of this year's L2H is the number of crews which include family members. "The L2H is a great race and still achievable for family campaigns. This year it meets up nicely with the Australian Sailing Championship and so for us is a great way to deliver the boat south," said Jones.
The L2H race starts at 1pm on Friday 27 December on the Tamar River at Beauty Point and boats are expected to finish in Hobart on Sunday 29 December.
To follow the race and live trackers, go to: www.l2h-dssinc.org.au.
Words: Jane Austin
Images: Courtesy Michael Jones
Categories: Boat profile, Media, Race lead-up, Yacht entrants