Sassy set for L2H race debut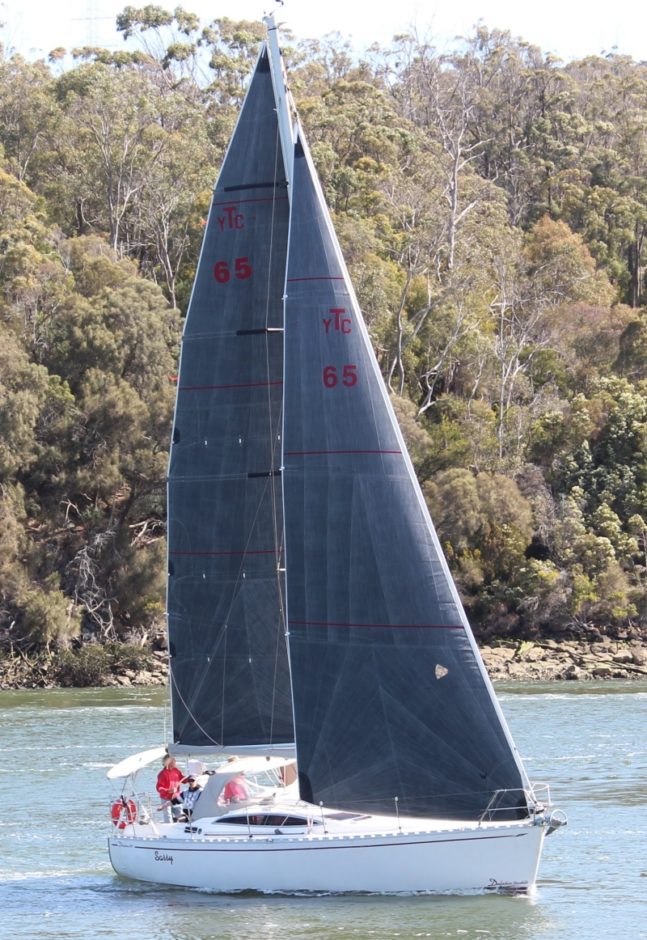 The White family have been living, playing cricket and football and sailing at Beauty Point on the Tamar River for generations, and today the Whites will be on the water again, competing in the 11th Launceston to Hobart Yacht Race.
Tim White and his sons Ian and Andrew will be racing their Polish-designed and built Delphia 37 Sassy in its first long offshore race since they brought it down from Sydney 12 months ago. Sassy is one of three Tamar Yacht Club entrants in the 24-boat fleeting contesting the Riversdale Estate Wines Launceston to Hobart (L2H), the 11th annual 285 nautical mile dash down the Tasmanian East Coast.
The Mayor of Launceston, Albert Van Zetton, will start the 11th annual L2H from a line off Inspection Head wharf at Beauty Point at 11.30am on Wednesday, 27 December.
Joining the Whites for the race will be Lynn Davidson and his son Rob, all members of the Tamar Yacht Club, and Geoff Pratt from Ulverstone, a member of the Leven Yacht Club. "The Whites were originally orchardists on the outskirts of Beaconsfield, dating back to the early 1900s. but later some of the family settled at Beauty Point," Tim White said yesterday.
"My father, Frank White, had a fine yacht built and that started us into sailing," added Tim White, who moved back to Beauty Point from Melbourne about two decades ago. "We also have a cruising yacht, Resolution, and have sailed extensively along the East Coast, so while we have not raced to Hobart we know the course pretty well." The other Tamar Yacht Club boats in the L2H are Charles Booth's Adams 50 Ocean Freeway and Piers Findlay's Beale 15, Whistler.
Light to moderate easterly winds are forecast for the Tamar and Bass Strait today, giving the fleet a beat to windward from Low Head to Banks Strait. Once through this tide-ridden passage between the Tasmanian mainland the Furneaux Group of islands and past Eddystone Point, the fleet should enjoy fast spinner running before fresh to strong nor'-easters, reaching 25 knots, down the East Coast tonight and for the next two days.
The strong nor'easters will give likely race leaders, The Fork in the Road (Gary Smith) and Tilt (Peter Cretan) a chance to break The Fork in the Road's record time of one day 17 hours 53 minutes and 00 seconds. Smith, a former world champion and Olympic sailor, is out to avenge The Fork in the Road's defeat for line honours by Tilt in last year's race and also notch up The Fork's sixth line honours win in the L2H.
Words: Peter Campbell
Categories:
Uncategorized