Storm Bay lives up to its name for L2H leaders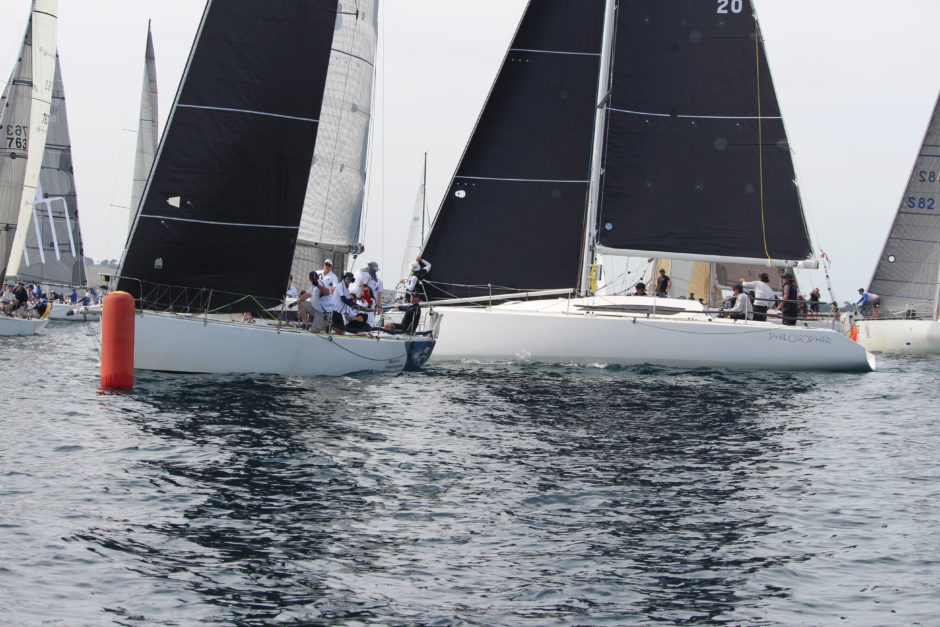 Storm Bay is living up to its name this morning as the leading yachts in the Riversdale Estate Wines L2H battle strong headwinds and turbulent seas over the final 40 nautical miles to Hobart.
Tasman Island is currently recording north to north-westerly winds of up to 30 knots but in the early hours of this morning gusts of 44 to 66 knots were logged on the rocky outcrop.
Last evening five yachts pulled out in 'boisterous conditions' on the East Coast, three retiring and two seeking shelter.
The intense duel for line and handicap honours continues with The Fork in the Road leading Tilt across Storm Bay towards the River Derwent by just over half a sea mile at 6.30am. The two big boats are expected to cross the finish line off Battery Point late this morning. Rad was third in fleet, followed by Philosopher, Filepro and Heatwave as they rounded Tasman Island for the bash across Storm Bay.
Computer predicted handicap positions place Philosopher heading both the IRC and AMS rating categories with Crescendo displacing Footloose at the top of the PHS scoring list.
Retirements have included B&G Advantage, Phase Three and Talofa.
Words: Peter Campbell
Photos: Peter Watson
07:30/29 December 2018
Categories:
Uncategorized