The Fork in the Road leads around Tasman Island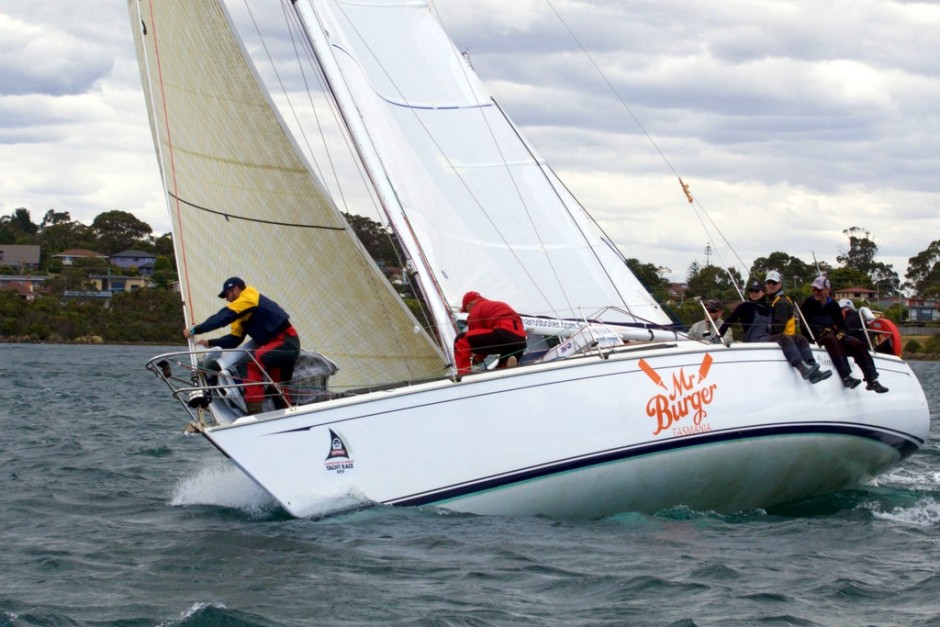 Around sunrise this morning, The Fork in the Road led the fleet in the Launceston to Hobart Yacht Race around Tasman Island, at the same time breaking away from her nearest rival, Tilt.
The Fork in Road, skippered by former Olympic sailor Gary Smith, now has less than 40 nautical miles to sail across Storm Bay and up the River Derwent to the finish of the 285 nautical mile off Hobart's historic Battery Point.
However, after a day of running south down the East Coast under spinnaker yesterday, the 45-footer was beating to windward against westerly winds.
The race tracker shows that Smith has continued on a long starboard tack south of Tasman Island before tacking back towards Cape Raoul.
The Fork in Road is making almost 7 knots to windward which gives her an estimated finish time of early this afternoon.
With the wind changing to the west, the rest of the fleet is in the lee of the mountainous coastline of the Tasman Peninsula with second placed yacht, Tilt, skippered by Peter Cretan, making less than 3 knots boat speed.
At 6am, Tilt was still north of Tasman Island with a large group of yachts approaching Pirate's Bay, led by Martela and Nexedge.  Other boats in this group and likely to figure highly in handicap results, include Obsession, B&G Advantage and Mr Burger.
The Launceston yacht Lawless is leading the smaller yachts, at 6am in a close group of Mario Bay.
Peter Campbell
0630/29 December
Categories:
Uncategorized