Three Tamar yachts, two Victorians in L2H fleet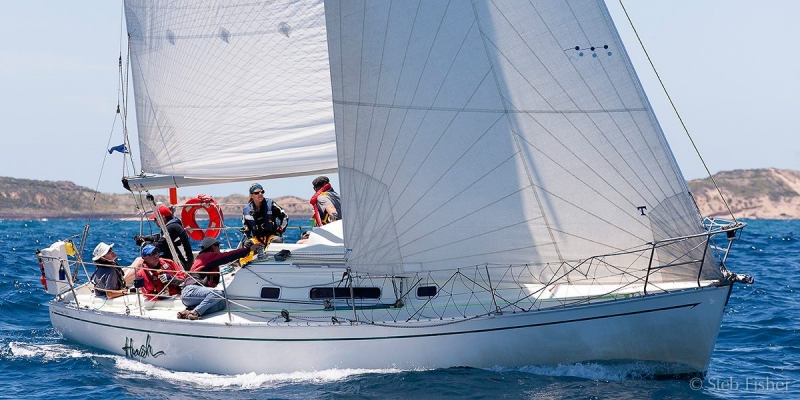 Three yachts from the Tamar are among the 24 entries for this year's Launceston to Hobart Yacht Race, along with two entries from Melbourne.
The 285-nautical mile race down Tasmania's rugged East Coast starts off Inspection Head wharf at Beauty Point at 11.30am on Wednesday, 27 December.
The fleet for the 2017 Riversdale Estate Wines L2H (as the race is known) is much smaller than last year's significant 10th L2H, but includes five past line and handicap winners.
Tamar Yacht Club entries are Ocean Freeway, Charles Booth's Adams 15.9 cruiser/racer; Sassy, Ian White's Delphia 37, a production yacht built in 2014; and Whistler Piers Findlay's Beale 15.
There are two boats named Whistler and the Hobart-based one will race as Team Whistler. This Murray/Burns/Dovell 36-footer is one of the past handicap winners and is one of the favourites to do well again this year.
Previously-based on the Tamar, but now in Hobart, Richard Grant's Knoop 39, Cromarty Magellan, is returning to the L2H race after winning the Corinthian Division of last year's Rolex Sydney Hobart for yachts sailed with amateur crews.
Sailing across Bass Strait to compete in the Tasmanian race is Hush, a Cavalier 350s skippered by Peter Chalkey which won the 2014 Melbourne to Devonport race, winning the Rudder Cup. More recently, Hush competed in the Adelaide to Port Lincoln race and Lincoln Race Week in South Australia. Also coming from Melbourne is Vagabond, a powerful French-built Beneteau 47.7 cruiser/racer owned by Andrew McConchie and based at the Royal Melbourne Yacht Squadron. This will be the first L2H race for both Hush and Vagabond.
Heading the fleet this year are race record holder The Fork in Road and last year's line honours winner Tilt. The Fork in the Road, Olympic sailor Gary Smith's Bakewell-White 45, has taken line honours in the L2H five times, setting a race record of one day, 12 minutes, 48 minutes and 35 seconds in 2014. In last year's race, however, she was outsailed by Tilt, Peter Cretan's Marten 49. Past handicap winners in the fleet this year are B&G Advantage, Jeff Cordell's Mumm 36; Team Whistler, David Aplin's MBD36; and Footloose, Stewart Geeves' Young 88, all from Derwent clubs.
Most southern boats sailed up the East Coast from Hobart last weekend and are now berthed at the Tamar Yacht Club marina at Beauty Point. Their crews will travel north again by a special bus provided by the Derwent Sailing Squadron on Boxing Day. The L2H, along with the Sydney Hobart and the Melbourne to Hobart West Coaster, finishes off Hobart's historic Battery Point.
Words: Peter Campbell
Photos: Peter Watson/owners
20 December 2017
Categories: Media, Race history, Race lead-up