Tilt in tune for Launceston to Hobart honours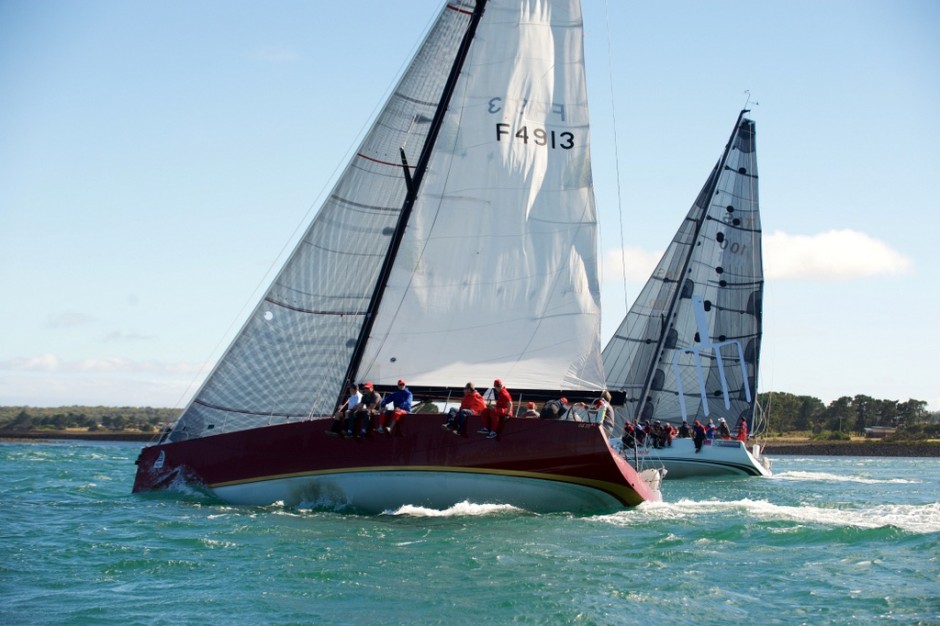 Hobart yachtsman Peter Cretan has two loves – singing and sailing – but for the moment sailing in the Launceston to Hobart offshore race has taken priority over singing with the highly acclaimed Tasmanian Symphony Orchestra (TSO) Choir.
Cretan and a delivery crew headed off to Beauty Point on the Tamar River yesterday with his Marten 49, Tilt,  confident of giving line honours favourite The Fork in the Road are 'run for its money'.
The Fork in Road, Gary Smith's Bakewell-White 45, has taken line honours in the previous three National Pies Launceston to Hobart Races,  four times all told.
This year's ninth edition of the 285 nautical mile race down the rugged Tasmanian north-east and east coasts starts on Sunday week, December 27.
"It is almost 12 months to the day when we took delivery of the Marten 49 at the Tamar Yacht Club at Beauty Point after she was sailed across from Western Australia," Cretan said before setting sail.
"We raced last year with an old, undersize mainsail and with only a few hours time on the boat, and this was reflected in our results.
"Since then we have sailed her on one hundred days,  logging some 5,000 nautical miles, bought new racing sails, including a new mainsail, and worked hard on tuning the boat to its optimum.
"We are still tuning the rig and learning to know what sails to fly when," he added.
Cretan, who says his two passions are 'singing and sailing', also raced in the highly competitive fleets at Airlie Beach and Hamilton Island Race Weeks in August and pleasing results.
He and his wife Catherine sailed Tilt two-handed from the Whitsundays south to Sydney where their 19-year-old son George joined them for the rest of the voyage to Hobart.
Tilt will race from L2H with an experienced crew of 12, including Catherine and George, with three females in the crew.
"The race for line honours in the L2H looks likely to be a two-horse race between us in Tilt and Gary Smith in The Fork in Road and we believe can give Gary a hard run for his money," Cretan forecast.
"The Fork will be faster in heavy downwind sailing, but in other conditions we should do well.  But we also have to beat the tide and currents, and going the notorious Banks Strait will be testing," the skipper added.
Cretan delayed leaving for Launceston until yesterday to sail Tilt in the last RYCT/DSS twilight race on Thursday evening – and the Marten 49 outsailed the fleet in Division 1 to take line and handicap honours.
The National Pies Launceston to Hobart Race will start from a line off Inspection Head wharf at Beauty Point at 1.30pm on Sunday week, December 27, the start time set to coincide with slack tide on the Tamar River.
Peter Campbell
20 December 2015
Categories:
Uncategorized