VERTIGO DIZZY WITH SUCCESS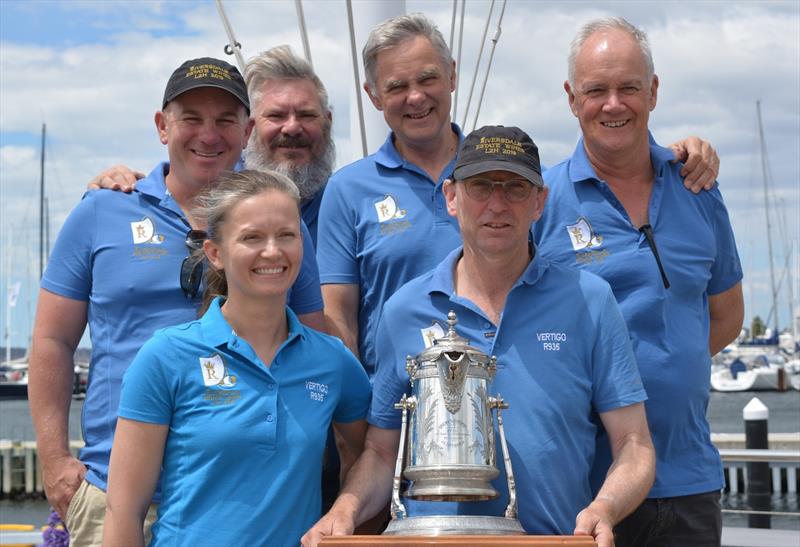 Its official, Victorian sailor Tim Olding and his crew sailing the Summit 35, Vertigo, was this afternoon declared the overall winner of the Riversdale Estate Wines L2H 2019. Official results were announced at today's prize-giving at the Derwent Sailing Squadron with the trophy for overall winner and IRC divisional winner presented by Her Excellency Kate Warner, Governor of Tasmania.
Olding's crew consisted of a Victorian and Tasmanian contingent, which provided opportunity for critical local knowledge. Olding acknowledged the local experience of Tasmanian sailors Greg Rowling's and Stuart Addison was invaluable to their tactical race. Olding's 19 year old daughter, Clare Olding, was also instrumental in the boats success, with Olding saying that she challenged him to the title of captain Araldite.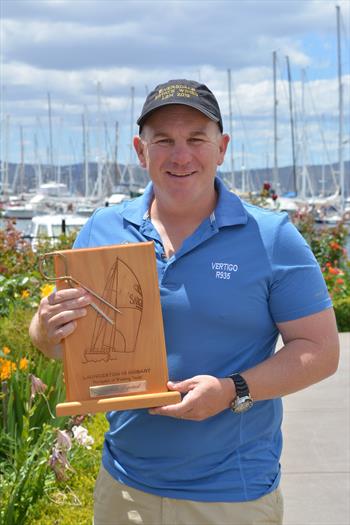 "To finish strongly and avoid the death trap that is the Derwent at night, you need to be around Tasman light by 10:00 am. We were right on time and then had a tricky few hours picking our way through a light south 'eastly breeze. We chosen Heatwave as our boat to beat on the water to keep us on edge and after 285 miles we were only three boat lengths apart as we gybed our way downwind'. Olding also acknowledged the outstanding sailing by Matthew Keal in the Mumm 36 Heatwave and stated that they provided for close and exciting racing down the East Coast of Tasmania.
Vertigo's success continued in the results with Greg Rowlings being awarded 1st Navigator on winning yacht on Overall IRC and Paulina Hryniewiecka 1st Female Competitor on Overall IRC Standings.
Overall:
Vertigo (Tim Olding, RYCV)
IRC:
1st Vertigo (Tim Olding, RYCV)
2nd Heatwave (Matthew Keal, BYC),
3rd Ambition (Michael Jones, PDYC).
AMS:
1st Vertigo (Tim Olding, RYCV),
2nd Talofa (Ron Cawthorn, KYC)
3rd Heatwave (Matthew Keal, BYC
PHS:
1st Ambition (Michael Jones, PDYC)
2nd Rad (Brent McKay, KYC)
3rd Frontline (Ian Snape, DSS)
Line Honours:
Fork in the Road (Gary Smith, DSS/RYCT)
First to Low Head: Dream (Robert Green, SYC)
First to Low Head IRC: Lawless (Stephen McElwee, PDYC)
First to Low Head AMS: Frontline (Ian Snape, DSS)
First to Low Head PHS: Frontline (Ian Snape, DSS)
This year's Riversdale Estate Wines Launceston to Hobart has again showcased why this race has become the icon of the Tasmanian summer racing series. Sailing conditions have provided opportunity for the fleet to enjoy champagne sailing, at its best, in the 13th year of the race.
The next stage of the Launceston to Hobart and King of the Derwent series will see yachts competing in the Hartcourts Hobart, King of the Derwent, on the 2 December 2019 with entrants also coming from the Sydney to Hobart and Melbourne to Hobart fleets.
Categories: Media, Presentations, Results, Skippers and crew