Vertigo finalises tactics for the L2H Yacht Race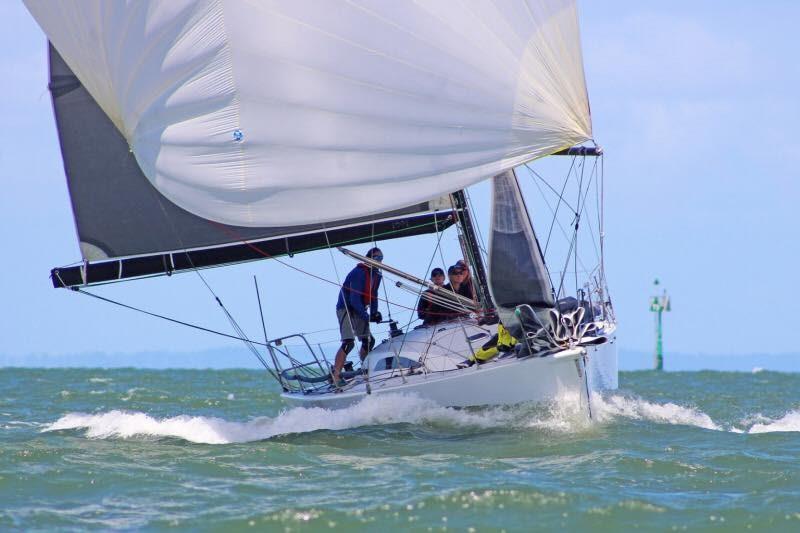 The reputation of the Riversdale Estate Wines Launceston to Hobart (L2H) Yacht Race as a tactical race with lots of turning points, tides and currents to juggle, is what has drawn Victorian team, Vertigo, to the start line for the first time.
Skipper Tim Olding, representing the Royal Yacht Club of Victoria, has received glowing reports from fellow Victorian teams that have competed previously. While Olding is unsure about how the team will measure up, he has done his best to increase their chances by recruiting Tasmanian sailors Greg Rowlings and Stu Addison to the team. "Between them, Greg and Stu have sailed more than 10 races – their local knowledge will be critical. We also have a past winning skipper Richard Gates (Absolut) onboard," said Olding.
Rowlings is looking forward to his seventh race and regards his skipper and the boat, highly. "Tim is very meticulous and his attention to detail is second to none. Vertigo loves the breeze from all angles and if we get the kite up, the biggest problem will be who drives…as everyone on the crew is very competent and all love a sleigh ride," said Rowlings.
Another valuable member of Vertigo is Tim's daughter Clare Olding. Clare, 19, has been sailing since she was seven, starting in International Cadets, 29ers and 49erFX before focusing on keelboat racing. "Clare has skippered Vertigo in the Women's Keelboat Regatta and also crewed on the TP52 Ambition in the most recent Sydney-Southport race," said Olding.
Olding is doing his homework on the other competitors and studying the weather and tidal patterns in preparation for the race. "I think the Mumm 36 Heatwave and Ambition look like IRC contenders. Ambition is only a bit smaller than us, has a great IRC rating and looks well set up. Others to keep an eye on will be RAD and the Young 88 Footloose.
Paulina Hryniewiecka, Ian McGrath and Richard Tate make up the rest of the Vertigo team.
The 2019 race starts at Beauty Point on Friday 27 December 2019 and is expected to finish in Hobart on 29 December.
Words By: Jane Austin
Photo from: Tim Olding
Categories: Boat profile, Media, Race entry, Race lead-up, Skippers and crew, Yacht entrants